Random number generators are essential to online casinos as well as the players. Using a high-quality random number generator will make gamblers trust your business more, and this will increase the number of users of your services. In traditional brick and mortar casinos, randomness is guaranteed by the croupier as they are specially trained to make sure there are no noticeable patterns in the numbers and cards. This level of randomness can only be replicated in online casinos using computers. If you fail to use a good RNG, players might be able to hack the system and accurately predict the next set of numbers, and this can easily bankrupt your business. To avoid this, you should make sure you purchase the software from reputable organizations and also maintain high levels of cybersecurity.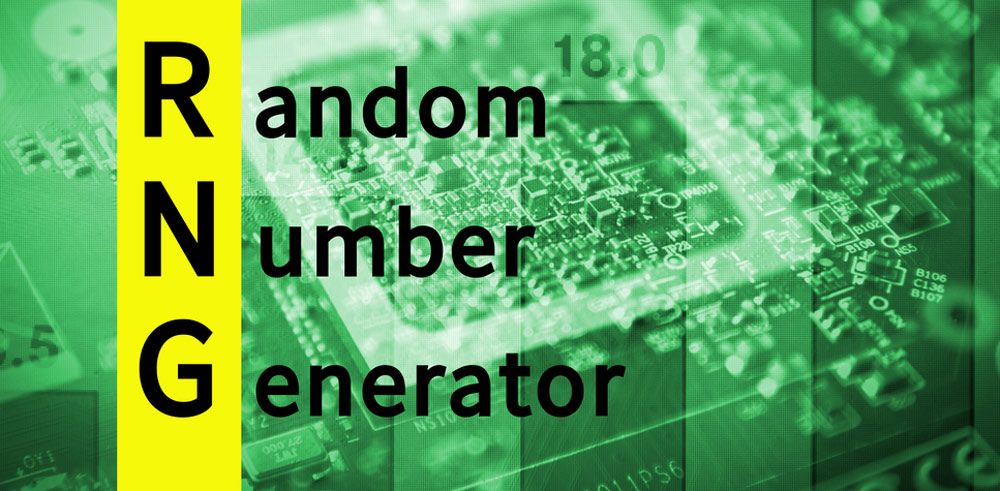 What Are Random Number Generators?
All licensed casinos use legitimate random number generators casino algorithms for their slots and card games. RNG is simply a computation that generates a set of numbers with no distinct patterns. Theoretically, it is possible to predict the next set of numbers accurately, but in reality, it is impossible. Multiple mathematical operations are used to decide the next numbers, and even though the exact set is determined before a player presses the 'start' button, they would not be able to guess the actual numbers correctly. Also, if anyone tries to hack the software, the casino's security will easily detect anomalies in the system and stop them soon enough.
Online casinos have to use random number generators for slots and other games since the games would otherwise be biased. In real casinos, the software is not necessary since human dealers and croupiers provide sufficient randomness.
Before getting an online casino license, regulators will need to verify that your RNG software is 100% fair. This is meant to protect gamblers from bias. You will need to get an independent auditor that regularly checks your RNG software for fairness. Any changes you make to your systems have to be reported to the relevant authorities since they have to make sure the same level of authenticity is maintained. Licensing bodies will have to make sure these conditions are met before giving you a gambling certificate.
Most casinos that receive a gambling license display them on their pages. This helps to instil confidence among the players as they will know straight away that the games are not rigged. Although the certificate can be displayed, the certificate scan is not usually shown to anyone since it can theoretically be used to predict the numbers and bankrupt the casino.
Do You Need Random Number Generators for Live Casinos?
Random number generators are only used in casinos that rely entirely on machines and computers. Live casinos have actual wheels and cards, and the dealers are trained to make sure the games are unpredictable. Live dealer games are played through an online casino over a video conferencing service, but they are basically run traditionally. You can even communicate with the dealers and player, just like you would in a brick and mortar gambling house. When playing live dealer games, you might have a clock in the background to give you a feeling of playing in real time with actual people as opposed to robots and machines.
Predicting cards is simpler in traditional casinos, but it isn't easy enough for people to win consistently. If a player is suspected of using strategies that are not in line with the casino policy, they are usually banned from using the casino's services. This way, traditional and live casinos limit their losses.
Conclusion
Random number generators are used to compute random sets of numbers for slots and other online casino games. The software ensures the authenticity of the games. Gambling sites are legally required to have a suitable random number generator, and this software has to be checked by a third-party. If this condition is not fulfilled, the online casino cannot get licensed by a reputable organization. There are no online casino tips that can help players practically predict the following set of numbers. They will need extended hours to come up with a good guess of the next numbers, but this doesn't usually happen since security will detect a breach quickly.