An online casino bonus is one of the biggest advantages to gambling online rather than in brick and mortar casinos. Running a casino website is much cheaper than physically running a building, so casinos can offer all kinds of lucrative bonuses to the player to attract new customers. These range from the near-ubiquitous casino match bonus for new players to rarer options like the cashback bonus. The variety available is fantastic for allowing players to seek casinos with bonuses that match their playstyle, but it makes one question very important: how can you tell when an online casino's bonus is hot, and how do you know when to run when it is not?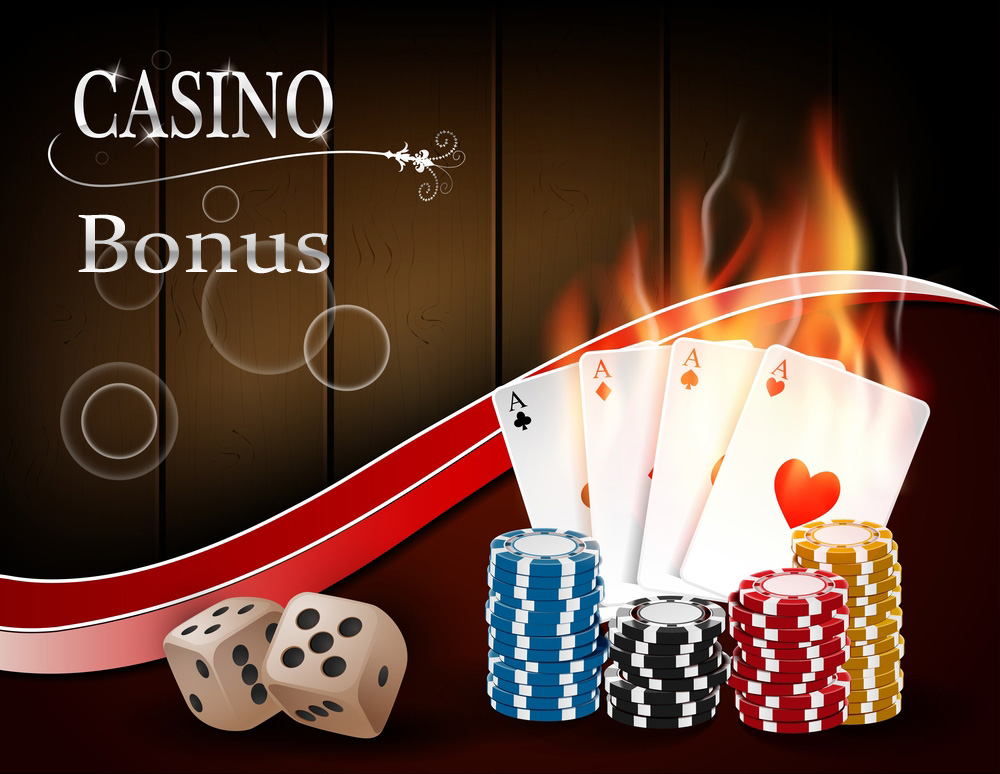 What Is An Online Casino Bonus?
A bonus is effectively additional money given to the player, though is sometimes takes forms other than extra cash in the account. Bonuses always have terms and conditions, and typically have requirements that must be fulfilled before any winnings on the bonus can be withdrawn. Bonuses are therefore often best seen as a boost to your playing pot, rather than as a source of free money. When they are used effectively, bonuses can bring players longer play times, bigger wins, and the chance to try more games.
Bonus Types
There are three main types of bonus that casino bonuses typically fall into. These are the casino deposit bonus, free spins, and non-deposit cash bonuses.
Deposit Bonus Guide
There are a huge variety of deposit bonuses, and some are far better than others. The two main types are the cashable bonus and the non-cashable "sticky" bonus. A cashable bonus can be withdrawn once the requirements are met, whereas non-cashable bonuses cannot be withdrawn even once the playthrough requirements are met, and the bonus total will be deducted from your account.
The vast majority of players will be better off with a cashable bonus, although some players with aggressive styles might suit a sticky bonus. The most common way to get these bonuses is a casino match bonus for new players – many casinos will match 100% on the first deposit up to a certain threshold. The most important thing when considering the bonus is to read the terms and conditions to identify every possible factor affecting how much you are likely to profit from the bonus. For example, is it cashable? What are the wagering requirements? Is the deadline on the use of the bonus too close to make the wagering requirements realistically doable?
There is no single best deal for a deposit bonus, but avoid deals whose terms are too strict to be achievable. Opt for bonuses with looser wagering requirements, or at least ones with conditions that include games you enjoy playing. Tight deadlines are risky, and only worth it if you're confident in your ability to meet them. If you are planning on making a large initial deposit, it is of particular importance to browse around for the best deals, to ensure you get the maximum deposit bonus possible.
Free Spins Guide
A free spins bonus adds a certain number of free spins to a particular slots game. These are some of the simplest casino bonuses to compare. The important thing to consider with a free spins bonus is the subsequent wagering requirements – how much will you have to play through your winnings to ultimately profit from your free spins? Choose a deal that finds the right balance for you between the number of free spins and the ultimate potential for profit. And, of course, only use a free spins bonus that includes a game you will enjoy playing.
Non-Deposit Cash Bonuses Guide
The main form of non-deposit cash bonus is cashback bonuses. A cashback bonus is real cash given back to players in return for deposits. It is often a relatively small percentage of the deposit, so these bonuses are rarely reason to make a bigger deposit than initially planned, but they are a nice addition to deposits where they exist. Some online casinos have these as part of a loyalty scheme. Cashback bonuses may or may not have wagering requirements.
There are also non-deposit cash bonuses, though these are typically very small compared to deposit bonuses. The important thing to consider with all forms of non-deposit bonus is the existence of wagering requirements. These bonuses are often smaller than deposit match bonuses, so there is much less at stake, but it is still important to choose a bonus that will allow you the best chance to make extra cash. In any case, a casino with a harsh set of rules for its non-deposit bonus is more likely to have an equally harsh set of rules for its larger bonuses, so these can be a good way to test the waters.